Integrative Dreamwork with Annie Perkins

What about Dreams
Dreams invite us on a journey deep into the heart of our personal story. They come to help us remember who we are, who we have been, and who we may yet become. Their language is one of intuition and feeling and in images both mundane and fantastic they provoke us to pay attention to them - to engage - to enter their realm. Dreams can be our best teachers.

The dream is a small hidden door in the deepest and most intimate sanctum of the soul. Carl Jung

---

We have all woken at one time or another still in the ether of last night's dream - immersed in feelings of pain or terror or love. Remembering the door we were afraid to open, the hall we were afraid to walk down. What if behind that door lies a sensual world of feeling and support that can lead you to the life you have always dreamed of living - to the person you know you are inside.
We are all just walking each other home. Ram Dass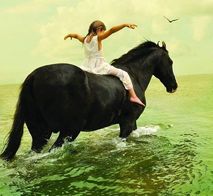 Dreams are powerful teachers. When you engage them in a conscious manner they will help you to open your heart, to heal old wounds, to work effectively with issues of trauma and depression, to improve your relationships, to express your creativity, your passion.

Integrative Dreamwork is a holistic, Jungian-based practice that promotes love, relationship and creativity. Unlike many other practices we will not simply "interpret" your dreams but will enter the story they are telling, walk around in it, and feel what is there for you. I will work with you as a guide and collaborator in this exploration.

---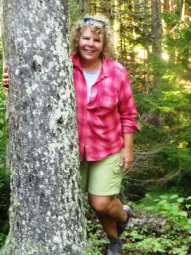 I live in New Haven Vermont on 150 beautiful acres with my husband and dog. I have been practicing and studying dreams for almost 10 years. I have a BS in Social Work and certification in Archetypal Dreamwork through North of Eden and advanced training with Susan Marie Scavo and Bill St Cyr of Students of the Dream. Typical sessions are an hour and a half long and cost $90. If you are local we can meet at my studio in Bristol Vermont or do sessions via phone or Skype - both of which are very effective. We have clients that come from all over the world via technology.Please contact me at perkolander@gmavt.net and we can begin a conversation about your dreams.
---